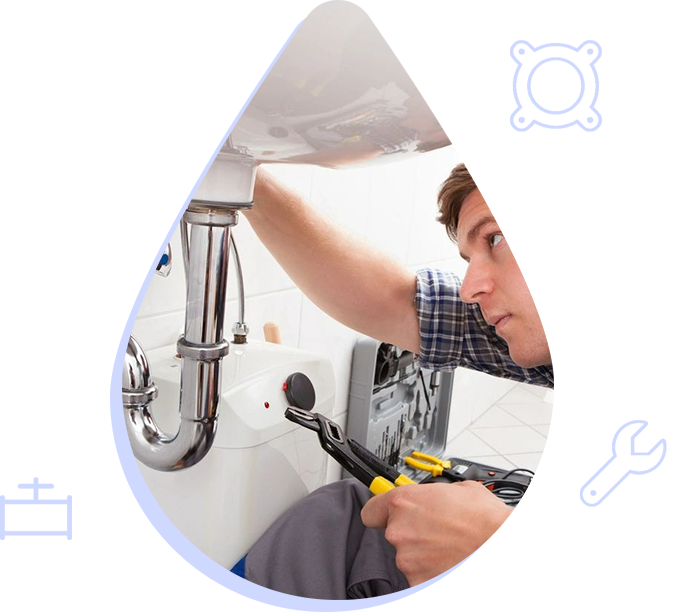 When you call Beebe Plumbing, you really do Get More. Our plumbers are on the job 24/7 for emergencies, remodels, and renovations. We use the most advanced tools, techniques, and energy-efficient equipment, and you have our promise: We'll "Do It Right".
Our company goal is "service you can trust". Our knowledge and expertise help you, our customer, make informed decisions. As a result, we've committed ourselves to providing quality service, repair, and products at a fair price with quality workmanship and an industry-leading warranty.
OUR HISTORY
Beebe Plumbing is an Arizona-owned and operated full-service, family-owned plumbing company founded in 1989. We are licensed with the Arizona Registrar of Contractors and bonded and insured. We are members of the Better Business Bureau, The Arizona Registrar of Contractors, and ranked one of the Top Five Best Plumbing Companies by Arizona Magazine.
WHY CHOOSE US?
Beebe Plumbing has been providing residential plumbing services in the Phoenix Valley for over 30 years! We are ranked one of the top 5 plumbers by Arizona Magazine. Our professional and knowledgeable technicians are continually trained on new equipment and the latest technology, and their trucks are a "warehouse on wheels". Hence, they get the job done right the first time.
PROFESSIONAL PLUMBERS
We provide quality repairs, service, and installation in all areas of plumbing, residential and commercial, and drain and sewer cleaning.
All of our employees are drug-free and have gone through full background checks, so you will have the peace of mind that a true professional will enter your home. We will treat your home like it is our own and leave the work area spotless.
FREQUENTLY ASKED QUESTIONS?
Do you have any plumbing questions? Beebe Plumbing Professionals will provide answers to some commonly-asked questions below. If you don't see the answer to a question you have, please fill out the form on our Contact Us page, and we will be in touch with you; or call us today at (623) 376-0440 to speak to a certified plumber.
Yes, our office staff is equipped to provide general quotes over the phone. However, some jobs require a more in-depth approach. For those jobs, we like to set up a time when one of our technicians can visit with you and provide you with a free, no-obligation estimate. Or, if you like, we offer you the option of speaking with a technician over the phone.
Yes, we are licensed and insured for both Commercial and Residential work. ROC License # C37R 085404, C37R 112019, and L-37 165167.
Our technicians are fully trained, certified, and licensed professionals. The best in their field. We feel that the customer should be treated as we would like to be treated ourselves. If, at any time, you have a comment about a technician, please call into the office and speak with a representative.
Yes! Our team is fully trained in both residential plumbing and commercial plumbing. We also work with our local suppliers for up-to-date product training.
No. We are a family-owned and operated company and our plumbers are paid a salary.
Yes. We offer on-call services to everyone. We carry all of the insurance requirement.
No. We offer free estimates. There are no hidden fees.
We accept Visa, MasterCard, checks, or cash.
NEED A PLUMBER? CONTACT US TODAY!