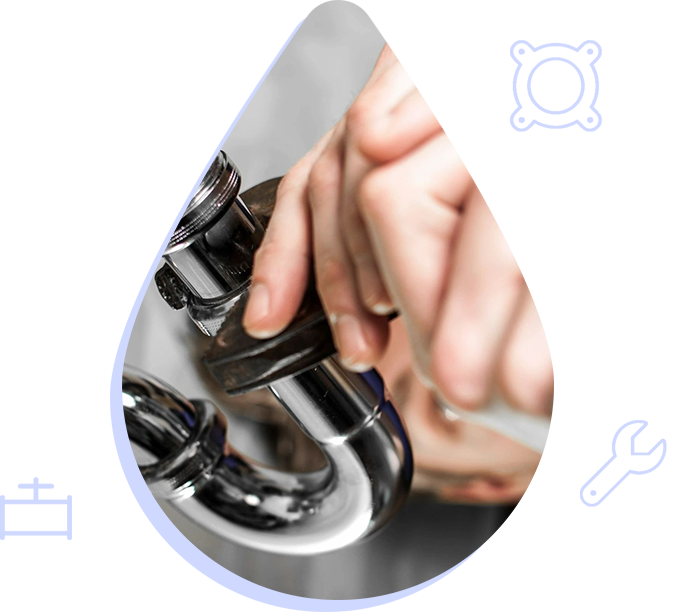 Beebe Plumbing has been servicing residential communities for over 30 years and is ranked in the top 5 best plumbing companies by Arizona Magazine. We have been serving the Phoenix Valley since 1989.
Custom builders and private residents have relied on Beebe Plumbing for service and repairs for over 30 years.

Beebe Plumbing offers the experience and tools to service and repair your drainage problems.
Since your sewer main is buried deep underground, your sewer pipe is probably one of those things you never think of until it becomes a problem. But everything you flush, or pour down your toilet, sink or shower ultimately leaves your house through that sewer pipe. And when it does clog, the result is one of the homeowner's worst disasters and the messiest to deal with. Back-ups not only look revolting but smell horrible and, due to bacterial contamination, can compromise the health of an entire family.
Plumbing professionals use special tools to de-clog dammed-up drains, and most homeowners don't have access to them and don't usually have them stored in their tool kits.
Calling in a professional plumber to deal with and repair drainage problems is really the only guaranteed way to save money by getting an accurate diagnosis and implementing solutions for long-term results. The plumber you call should be skilled, highly trained, and experienced in their specialty area and quickly be able to diagnose problems and implement the solutions to get everything running smoothly again.
Leak problems for sinks and faucets are a common issue faced by people at home and the workplace. It is very tough to handle complex leak issues occurring because of faulty water supply systems or gas pipelines. People often need professional leak identification services for identifying and repairing such problems. Nowadays, leak detection service providers are using many advanced technologies, such as helium leak detectors and infrared thermography, which detect the location and the cause of pipeline leaks with precision.
You can control the rising energy costs of your home or growing business. By hiring a professional to find and fix, these leaks, you can save money on your water and gas bills.
Beebe Plumbing offers same-day service for water leak detection and plumbing services in Phoenix, Arizona, and surrounding areas.
Beebe Plumbing has the knowledge and expertise to ensure that repairs are properly made to your foundation.
Slab leaks can be quite costly if they go undiscovered for a long time. And the worst part is that they can happen to anyone, even those who think that they've done all they can to prevent them.
Slab leaks can happen in two different locations, which can be found at the foundation of your home. Because these locations are hidden, the leaks can go on for weeks without your knowledge and can cause a lot of damage to your plumbing, affect the sanitation of your home, and cause your utility bill to balloon up.
If you don't want this to happen to you, there are a few things that you can do, the first of which is to have regular maintenance of your plumbing. A routine checkup on the sewer line and the incoming water line are both very helpful in preventing slab leaks from happening.
However, if you already know that you have leaks, there is no other alternative but to have it fixed. In doing so, you should always keep in mind that you have to hire a professional that will make ensure the proper workmanship on the pipes. It is important that the pipes be cut perfectly clean and straight, otherwise, it will just be a potential cause of leak later on.
PLUMBING INSTALLATION & REPAIR
Getting a reliable plumbing service agency is a tough task, even for simple plumbing. Beebe Plumbing provides Phoenix residents with fast, friendly service for all plumbing-related issues. Whether it's a major blockage of drainage in the system of your home or a minor issue such as a leak, you can rely on the services provided by our plumbing technicians. There's always a need for a plumber in your house for plumbing services. Our technicians work on both the installation and repair of the sewage system. They provide you relief from leaky pipes, blocked drains, and damaged bathroom or kitchen fittings. Our professionals have a good idea about the causes that can initiate leakage or breakage of pipes and can work on avoiding them at the beginning. They also provide safety to your pipes by applying protection methods while fitting. For the finest level of service for your Phoenix plumbing repairs – all with a satisfaction guarantee, contact Beebe Plumbing today.
PREVENTATIVE MAINTENANCE & AGREEMENTS
To avoid costly repairs to your plumbing, it is wise to do some preventative maintenance on your home plumbing system.
Water pressure is an essential factor in giving you a decent and adequate water supply to your home. One of the problems you might encounter is the loss of pressure on a certain plumbing appliance. Loss of pressure could mean one of 3 things. One, there's a leak somewhere along your water pipelines. Two, something's clogged up in your line. Three, something is going on with the company supplying you with water.
Another important factor in your plumbing system, aside from the pipes and fixtures, is your drains. Observe how fast the water goes down the drain. Over time, you may notice that it takes longer for the water to go down. This is an early sign telling you that a clog may happen. Chances are, something is already clogged in the drain line, but it's not causing any major problems. It is best to address this early because as time goes by, that small clog will start to collect other materials like human hair, dust, or whatever goes down the drain.
The toilet is probably one of the most significant pieces of plumbing appliances. The number one problem is clogs caused by a backup. Do not flush anything else other than your "human waste" down the toilet. Paper may seem harmless, but it eventually builds up and may clog the drain. If you are going to use toilet paper and flush them down, look for those biodegradable ones that dissolve in water over time.
Another common problem with toilets is the inner workings of the toilet's tank. Sometimes the parts and valves in them malfunction. It would be wise to replace these parts if years have gone by because sooner or later, they will fail, and you don't want them to fail during the most crucial times.
As for your other plumbing appliances, check to make sure that you spot leaks on the sink, bathtub, or shower. Finding them early will save you headaches and money. These leaks are likely to be caused by cracked, hollow, or loose tiles around the plumbing fixture. You might also want to have a plumber check to see if the gaskets in your faucets are still functional because they'll wear out eventually since you do use them almost every day.
One last plumbing appliance you may need to examine is the hot water heater. Check the heater's burner chamber. See if there is rust around it. It may need cleaning or even get a replacement if necessary. Check the flame of the heater. The color of the flame should be blue. If you see hints of yellow, then that means the burner needs to be cleaned. You should also consider cleaning the inside of the water heater. Over time, sediments in the water may build up inside it.
So how often should you take these preventive measures? It's nothing more complicated than just once a year. If you've done your preventive maintenance, then you will save a lot of time, money, and headaches.
Water is the most important substance for sustaining human life, which is why water quality testing and other analysis procedures are so vitally important to our health.
Unless you live in a rural area and use well water (and even then, you may have your water tested for quality and safety on your own), your municipal supply is regularly tested and analyzed to determine whether it is potable and whether any potentially hazardous pathogens or contaminants are present which may endanger the health of those who rely on this source.
Water quality testing isn't only confined to large-scale water systems such as on the municipal level or to the laboratory environment. There are also a wide variety of different water analysis instruments and testing devices that have been designed for residential use. Because there is a growing interest on the part of consumers in knowing exactly what is in the water that they drink, and these water testing devices for the home are becoming increasingly commonplace, Beebe Plumbing is pleased to offer this service to our customers.
In most cases, backflow device installation and testing is a responsibility incurred by owners of commercial and industrial property. However, in some cases, even homeowners find themselves in circumstances in which backflow devices must be installed and tested annually. One such case would be when a homeowner has installed a lawn irrigation system that is metered independently from the original potable water supply to the residence.
Most homeowners don't realize that their water bill does not include a charge or fee for backflow device testing. Also, the water supplier (from whom they purchase their water) owns only the water lines from their source up to and including the water meter. Beyond the meter, including water pipes, a backflow device, etc., belongs to the homeowner. This means, the water supplier is not required by law to perform the device testing or repairs, and usually, they do not.
Backflow testing is done by an independent contractor who has obtained certification from the state. The contractor must complete a state-approved training course, including a written test, and a practical (hands-on) test, which must be passed in order to receive the certification. Beebe Plumbing is licensed to provide this service throughout the Phoenix Valley.
NEED SERVICE OR REPAIR FOR YOUR HOME? CONTACT US TODAY!
Beebe Plumbing has been servicing the commercial plumbing needs of restaurants and businesses for over 30 years and is ranked in the top 5 best plumbing companies by Arizona Magazine. We have been serving the Phoenix Valley since 1989.
Restaurants, hotels, and commercial property managers have relied on Beebe Plumbing for service and repairs for over 20 years. We understand that when your plumbing doesn't work properly, your business can come to a standstill.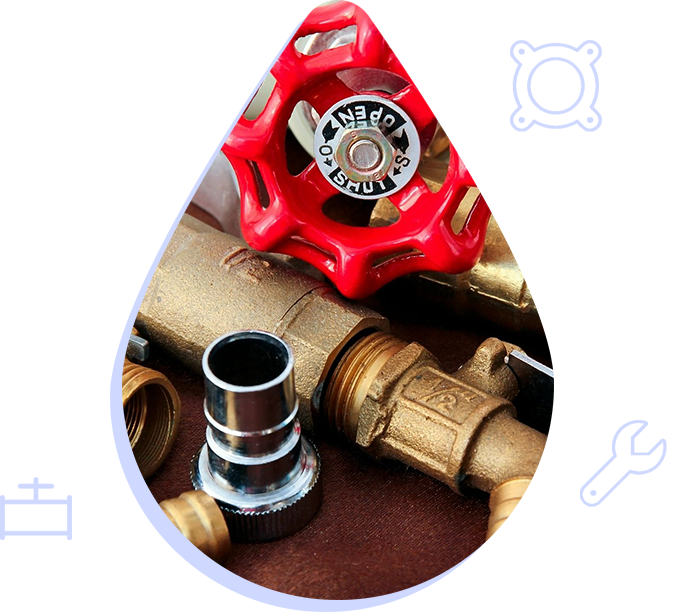 HIRE EXPERT COMMERCIAL PLUMBERS
When you set up an establishment, make sure you find the right people to take care of the commercial plumbing system. Compromising on the quality of materials shouldn't be a consideration when hiring a commercial plumber; thinking long-term should. Understandably, cost-cutting when starting a business is important, but that can be done only after you get the right plumbing services in place for your business. When you hire experts like Beebe Plumbing, you can rest assured they know how to keep the plumbing system functioning properly for all your commercial needs.
There are many advantages to hiring professionals. First and foremost, you know you are in good hands. The paperwork involved in commercial plumbing jobs can be quite extensive, so placing it in the qualified and experienced hands of professionals will give you peace of mind and allow you to concentrate on your business.
If you are running a restaurant, it could be as demanding as a start-up, requiring you to take care of customer service, food quality, hygiene, and most importantly, plumbing systems.
Office restrooms also require constant maintenance and upkeep, particularly because they serve many users. No need to feel discouraged, however, because the plumbing experts at Beebe Plumbing are here to help you out. From installation to set-ups, maintenance, and use of powerful and advanced plumbing tools, they will handle the procedure, from start to finish.
If you need commercial plumbing services, it is recommended to hire a plumber qualified in commercial plumbing work, and not a residential plumber.
It is precisely the expertise and responsibility of Beebe Plumbing that makes them the perfect choice for any commercial plumbing work.
Ensure the plumbing system in your place of business is in perfect working order at all times by hiring Beebe Plumbing. Our plumbers are thoroughly experienced when it comes to commercial plumbing, and with their expertise and knowledge, they will make sure your plumbing system is in mint condition.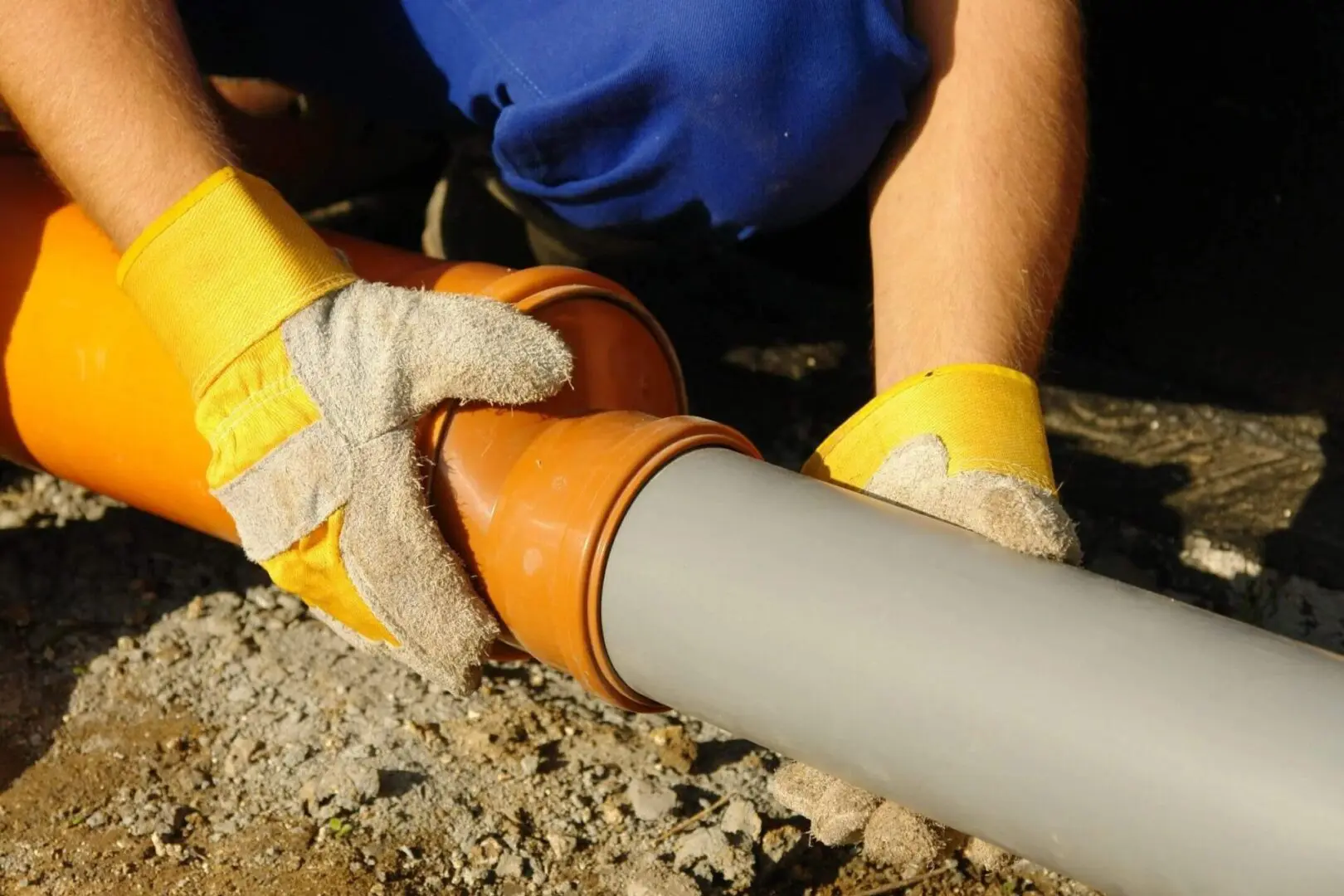 BACKFLOW PREVENTION DEVICES
Backflow prevention devices are very important to public health and have become a major concern in our country. We are seeing them more and more throughout the greater Phoenix area. All backflow devices are to be tested and certified by a licensed tester once a year. Beebe Plumbing has trained certified backflow plumbers on staff. Our plumbers are well-versed in all types of backflow prevention devices.
REPAIR AND REPLACE SUMP PUMPS
A quality, properly functioning sump pump can be an important investment for keeping your business dry. Our experienced and trained plumbers can assess your needs and recommend and install the best pump for you.
Quality sump pump function is an extremely important investment for maintaining a dry water-free business. Our plumbers at Beebe Plumbing assess your business location and the area water table, recommending the best sump pump for your location.
Beebe Plumbing offers inspections and repair services to keep your sump pump functioning properly to avoid serious malfunction to your sump pump in the event of a storm.
Call our expert plumbers today and fix, repair, or replace your broken sump pump or ejector pump. Our plumbers are trained and will install the proper backup sump pump or well pump system.
Beebe Plumbing offers the following sump pump services for commercial Businesses in Arizona:
Sump pump inspection
Sump pump testing
Sump pump repair and replacement
New sump pump installation
Drainage line inspection and repair
Sewer connections as per city code
Backup pumps
Beebe Plumbing has on-call expert plumbers with sump pump repair knowledge that will ensure your sump pump is fixed correctly in a timely, honest manner for a fair price.
CLEAR, REPLACE, AND/OR
REPAIR SEWER LINES
Sewer lines are long pipes that carry all the sewage waste away from your business. The sewer lines ensure proper functioning drainage systems. However, if there are any problems with sewer lines, it is hard to detect the problem due to the huge size of the pipes.
Most times, problems in the sewer lines occur due to trees. The moisture inside the sewer pipes attracts the tree roots and forces the roots to penetrate inside the pipe. Over time the pipes become clogged up with tree roots and can cause severe problems, including blockages and choke-ups in the sewer pipes. When the pipes get clogged up, the filth and the muck get accumulated inside the pipes and give out a foul smell. In such a case, you might consider cleaning the pipes by running a snake through them.
However, you must know cleaning the pipe by running a snake through it sometimes can cause more harm to the pipe than good. The best solution to the problem is to hire a professional to repair or replace the sewer pipe. Our plumbers are specialists when it comes to finding the best solution for your sewer line problem.
REPAIR AND REPLACE BATHROOM FAUCETS
Commercial and Institutional faucets and fixtures are built for durability in use. Beebe Plumbing feels that a certain expertise is needed to make sure the manufacturers' dependability standards are met.
Beebe Plumbing will always repair and rebuild your faucets and fixtures with quality parts and make sure they operate as the manufacturer intended.
Sometimes replacement of faucets and fixtures is needed. Beebe Plumbing will use its expertise to ensure a quality installation.
REPAIR AND REPLACE KITCHEN FAUCETS
Commercial and Institutional faucets and fixtures are built for durability in use. Beebe Plumbing feels that a certain expertise is needed to make sure the manufacturers' dependability standards are met.
Repair / Rebuild
Beebe Plumbing will always repair and rebuild your faucets and fixtures with quality parts and make sure they operate as the manufacturer intended.
Replacements
Sometimes replacement of faucets and fixtures is needed. Beebe Plumbing will use its expertise to ensure a quality installation.
ANNUAL INSPECTIONS
AND PREVENTATIVE MAINTENANCE
Water supply protection has become a major concern in our country. Beebe Plumbing service and repair provides certified and licensed plumbers to specialize in your water safety needs. More and more water utilities are requiring annual testing of cross-connection protection devices. We offer a number of service agreements and annual inspection plans to keep your commercial plumbing systems operating efficiently and within government guidelines. Huge problems can be avoided with routine maintenance.
Any reputable plumbing specialist will tell you about an overlooked component of any functional plumbing system – the valve. It may be overlooked, but the right valve for the right job is the difference between a plumbing system that functions and one that doesn't.
Tempering Valves are now compulsory for all bathrooms, especially in a restaurant or commercial properties. If you are replacing an existing hot water system, you need to install a tempering valve. There are a number of tempering valves that are available for different heat tempering requirements.
Beebe Plumbing technicians are specialists when it comes to finding the best products, backed up by the best maintenance, for your plumbing needs.
Sometimes a drain line is a candidate for hydro-jetting. Hydro-jetting is a process that uses high-speed/high-pressure water to clear blockages in pipe systems and is typically the first approach to clearing blocked lines. Barring the possibility of a collapsed line, hydro-jetting will solve the problem, and thereafter routine maintenance will keep the lines free and functioning properly. Maintenance of this sort will go a long way toward minimizing eventual blockages that could result in a line breakage requiring more drastic and expensive remediation.
This process should be a regular maintenance consideration for businesses such as restaurants and food processing facilities, who are subject to extraordinary grease and oil by-product accumulations as a matter of course.
You can trust Beebe Plumbing to be able to identify these types of problems. We use the latest technology in hydro-jetting. Restaurants and other commercial properties benefit from our hydro-jetting maintenance plans.
When it comes to great service, expertise, and the latest technology for your commercial plumbing repairs and service in Phoenix and the Valley of the Sun, you can rely on Beebe Plumbing.
SOME COMMERCIAL CLIENTS THAT WE SERVED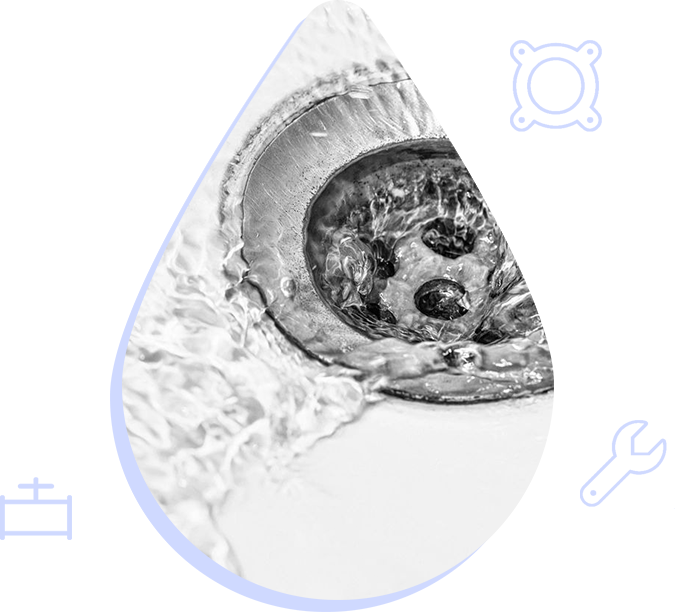 Custom Plumbing Fixtures
for Homes
If you are building a custom home Beebe Plumbing can help. Whether you are looking to have us install the plumbing system or you are looking for plumbing fixtures, we have what you're looking for.
When you are building your new home in the Phoenix Metro area, you will need plumbing contractors that you can rely on. The finest new homes call for exquisite bathrooms and kitchens, and they require quality plumbing engineering and workmanship. That's why if you are serious about having your home built properly,
Beebe Plumbing is one of the contractors you need to speak to. Beebe Plumbing's reputation for quality work is second-to-none; ask us about our trade references from building contractors we have worked with going back over 30 years.

Beautiful bathrooms take a careful touch and attention to detail. Beebe Plumbing can help you create your dream bathroom with fixtures and fittings featuring the best modern bathroom design. Moreover, our innovative plumbing technologies can install the water where your design needs it, not where you're told. It can be the difference between a new bathroom you like and a new bathroom you love.
To many, it is the most important room in the home. As with bathrooms, they are certainly critical to the resale value of your home. But more importantly, getting them right can make your new home a pleasure to live in. Your new kitchen ought to be the perfect accompaniment to your taste, your home, and your lifestyle. Every time you turn on a faucet, you want quality you can feel.
Beebe Plumbing can help you with both the fundamentals and the finishing touches – from high-quality plumbing and drainage to designer faucets.
PLUMBING ON TIME AND ON BUDGET
Your plumbing may just be part of a much larger project, which is all the more reason to choose the seasoned new construction specialists at Beebe Plumbing. You need contractors that won't hold up the rest of the building project, and with Beebe Plumbing, you can be sure you are dealing with the plumbing contractors of choice for building companies in the Phoenix area for over twenty years. You can be sure that your plumbing work will be finished on time and on budget.
LATEST IN PLUMBING TECHNOLOGY
When you choose Beebe Plumbing to pipe the water supply in your new home, you get the latest in plumbing technology. Indeed, Beebe Plumbing has pioneered many of these methods in some of Arizona's finest new homes.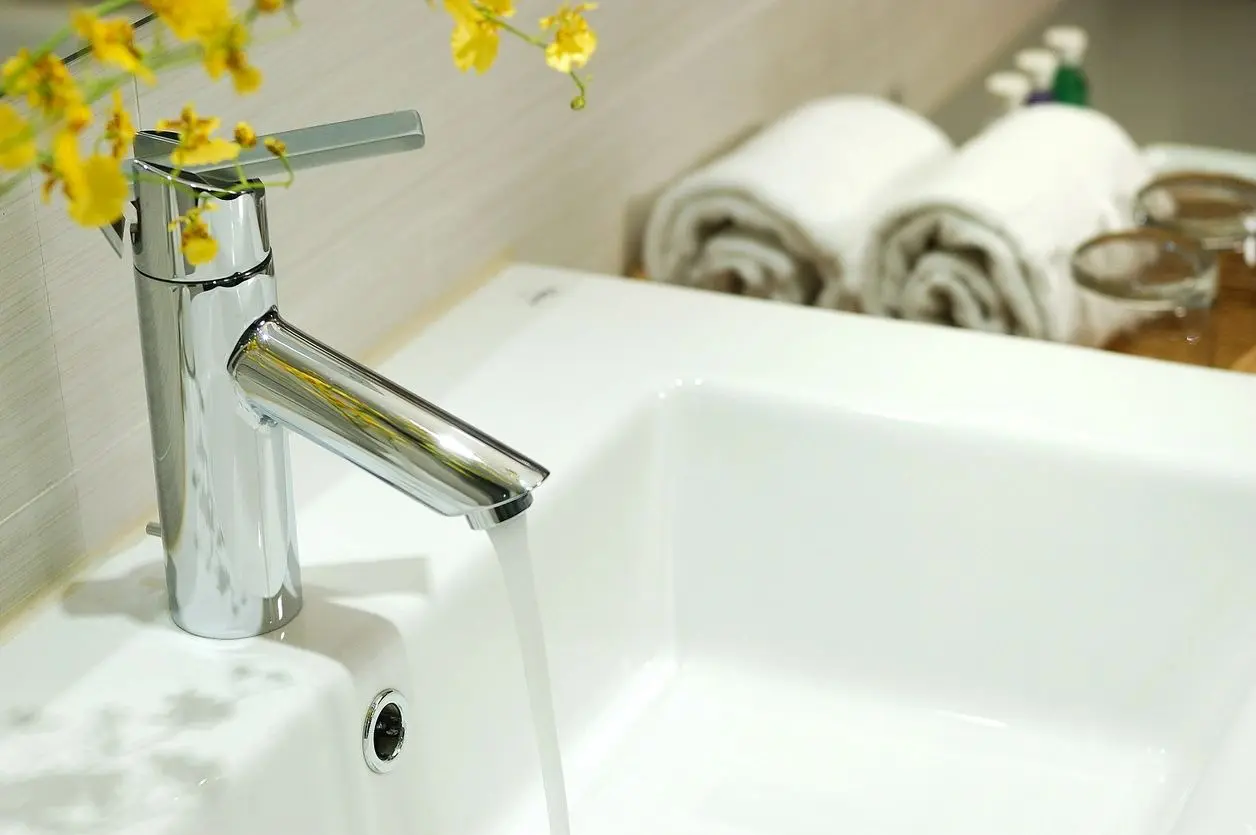 How do these new methods benefit you?
With a 25-year manufacturer warranty and built to last more than 100 years, PEX fresh water piping is better suited for the needs of today's residential water needs.
PEX piping does not corrode like metal piping and is dramatically more versatile. This all means fewer leaks and fewer problems in the years to come.
The water coming from your faucets will be as clean as when it enters your home with Beebe Plumbing's PEX water line installations. The pipes do a better job of resisting the build-up of residue (they have lower friction and can withstand higher water velocity), and because they don't corrode and are non-toxic, you can be sure of clean water for years to come. This is why this kind of piping is often now used in the construction of new hospitals.
Installing a PEX piping system is more efficient that installing traditional metal piping – important if your construction project is on a tight schedule.
A water hammer is a shock wave that occurs when a water valve is shut off, often causing audible banging in metal pipes. Because PEX piping is more flexible, it can absorb these shock waves better, meaning less noise when you turn your faucets on and off.
Even though you can't see the pipes, they are the water arteries of your home – and like so many things in life, doing it properly at the beginning can pay big dividends in time, hassle, and money in the years to come.
Combine this with the latest tools and Beebe Plumbing's exclusive testing procedures, and you can be sure you made the right choice.
PROFESSIONAL PLUMBING SERVICE
When you are engaged in a large building project, choosing contractors that are both friendly and professional can make a big difference – and make your life a lot easier. Call Beebe Plumbing today to discover why we are the trusted custom home plumbing specialists throughout the Phoenix Valley.
NEED PLUMBING SERVICE ON YOUR CUSTOM HOME? CONTACT US TODAY!